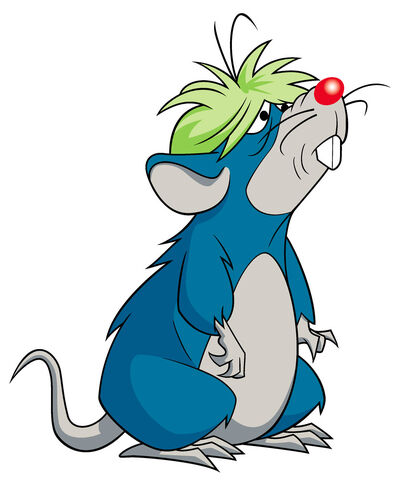 Jimmy is a rat who often serves as an informant for Krypto and Ace. He once fought Isis in the Pied Pussycat Piper. He's a part of The Supercat Fan Club. He became a member of the downtown dogs after he saved them.
The Dark Hound Strikes!
Bat Hound's Bad Luck
The Cat and the Bat (Mentioned)
Funny Business
Now You See Him...
A Dog's Life
Pied Pussycat Piper